Sophie Folley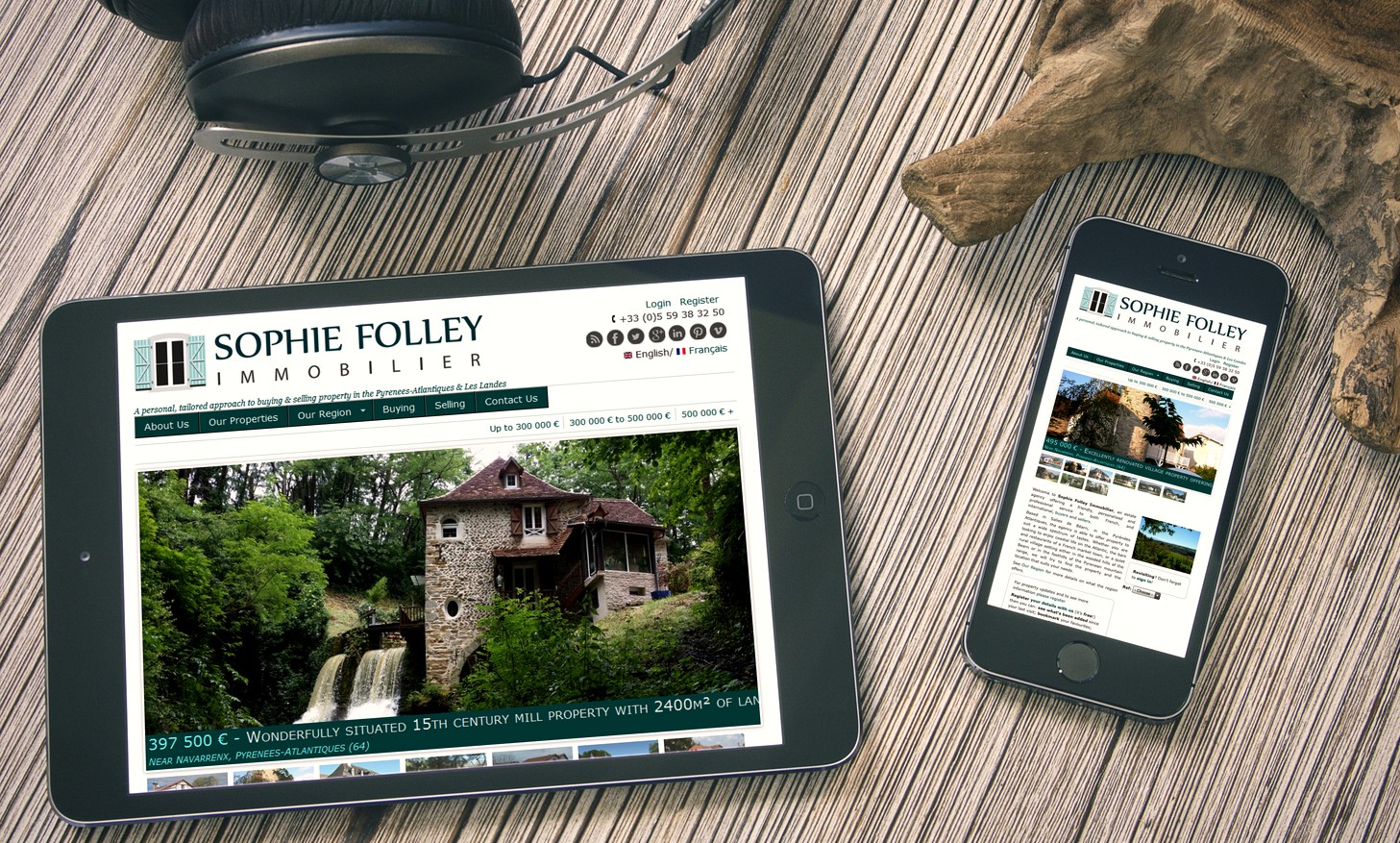 Overview:
Bi-lingual estate agency site, clean look, graphics rich with showcase
Bilingual estate agency/real estate/immobilier site.
Client requested a clean modern feel to reflect the brand and position in South West France. With plenty of emphasis on the property pictures.
Showcase of properties and also of the region very important.